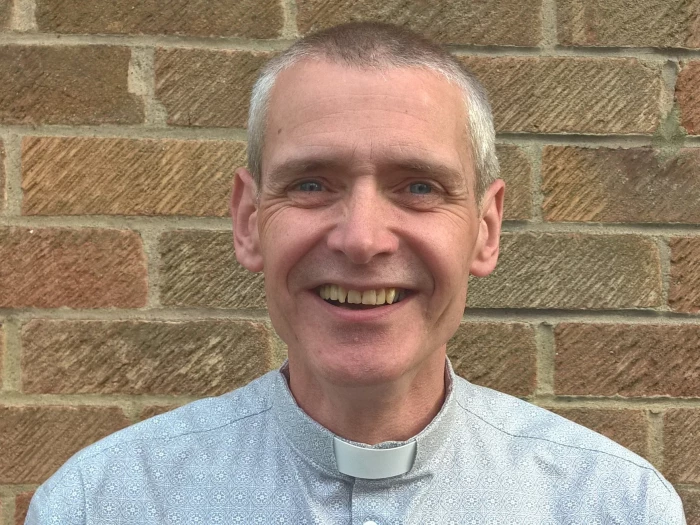 Hi there! I'm Tim Simms, Minister at Denby Bottles, Horsley Woodhouse, Ilkeston and West Hallam Methodist Churches and United Church of All Saints (UCAS) in Stanley Common.
I was born and brought up in Harrogate, North Yorkshire, where I have regularly attended church all of my life. I'm now in my eighth year of ministry and previously served in and around Chester and Stoke-on-Trent, in Northwich and Congleton.
My Christian journey began at the age of seventeen; this was a significant experience marking the beginning of my journey with Jesus. Two years later I began to preach and went to Cliff College in Calver.
My experiences with Cliff College and evangelistic missions are an important part of my faith journey. Inspired by my time at Cliff College and excited by the work of the late Rob Frost, it has been my ongoing desire to see God's church strengthened and encouraged in mission, making disciples for Jesus Christ.
I met my wife through a motorcycle club (not the outcome either of us expected from riding motorbikes). With grey hair, a sense of adventure, and four offspring and two grandchildren between us, we married in July 2011.
Throughout my life I can see times in which God has been very evident and I have been aware of God's leading and calling in my life. My wife, too, can share the same experience of God's hand gently leading and protecting her. We do not deny that our journeys have, at some points, been less than smooth. We cannot say that we have always been faithful to God, or found it easy to follow his son, Jesus, but we do know that it is through God's grace, shown to us in Jesus Christ, that we have been able to continue our journey together, with Him.
Lately I have been greatly encouraged through the work of the CMA (Christian Motorcyclists Association) and have grown in my faith in Jesus through their work and friendship. I am a keen motorcyclist and have a calling to work with the biker community.
My earnest prayer is that, through the working of the Holy Spirit, we might all grow in faith and holiness so that we might be salt and light in the world, empowered by God's Spirit to share the love of Jesus with all whom we meet. I look forward to journeying with you over the next few years as I serve God in the Mid Derbyshire Circuit.