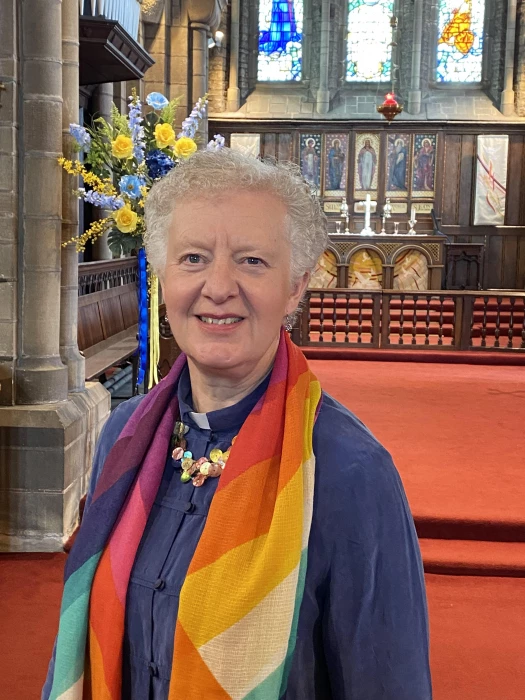 Well, this is me, Rev Helen Penfold. I'm a 'born and bred' Methodist, my parents and grandparents being faith-filled stalwarts of their chapels during their time. I have now been in ministry for 12 years and all of that time in this area, so I know many of you really quite well. However, I have been stationed around the circuit in different areas, the latest of which encompasses Ambergate, Codnor, Marehay & Waingroves, Ripley and a return to St. Andrew's at Langley Mill.
I love this job, despite all the business meetings! Opportunities to meet with people in these communities and spend time together in conversation and pastoral care is an absolute privilege.
I'm married to Julian, who is an Anglican associate priest. We met when I went to EMMTC (East Midlands Ministry Training Course) to do my ministry training; he was in the third year and saved me a fortune because he had already bought all the books for the three year course!
We enjoy walking in the countryside with our dogs, especially when it's followed by afternoon tea!
We also like to go to the theatre and cinema and I've always been an avid bookworm. Our latest joint project is planning to take a group of people to the Holy Land to walk in the footsteps of Jesus, in spring 2025. Get in touch if you're interested in coming with us.