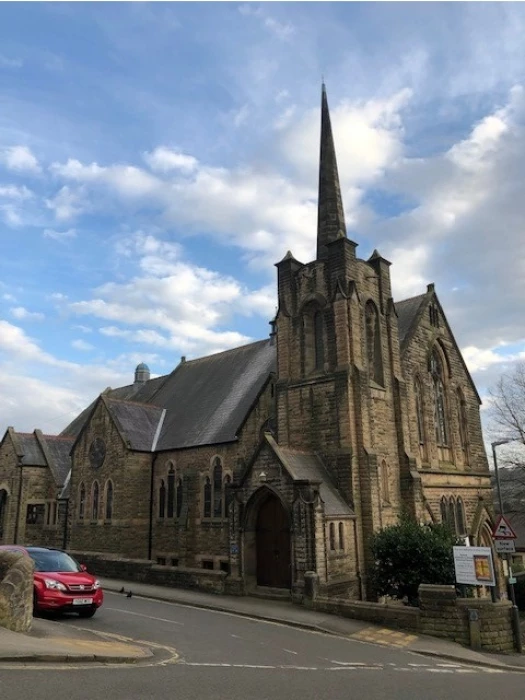 Welcome to you.
It is prayed that as well as visiting this website page that one day you'll also come and visit the Church to meet and worship God, or to join in with one of the activities or groups that use the Church or Community Halls. COVID-19 means that at present the Church building is closed and you can be sure that it will open again as soon as possible. Meanwhile the weekly Sunday morning worship services at 10:30am are taking place online and you are welcome to join them. The details and joining instructions are available on our Church websites – links below.
As well as the Sunday worship services, every Wednesday evening at 8:00pm there is an open online meeting for prayers. Several of the Church groups are also joining together online including Fellowship Groups, Boys Brigade and Girls Brigade as well as the Toddler Group. The online activities also include the occasional fundraising quiz and of course the meetings for the business of the Church.
Meanwhile we're pleased you've chosen to find out something about MMURC and if you want more details, please visit the information website for the Church available and there is also a social website to join in the conversations within the Church fellowship.