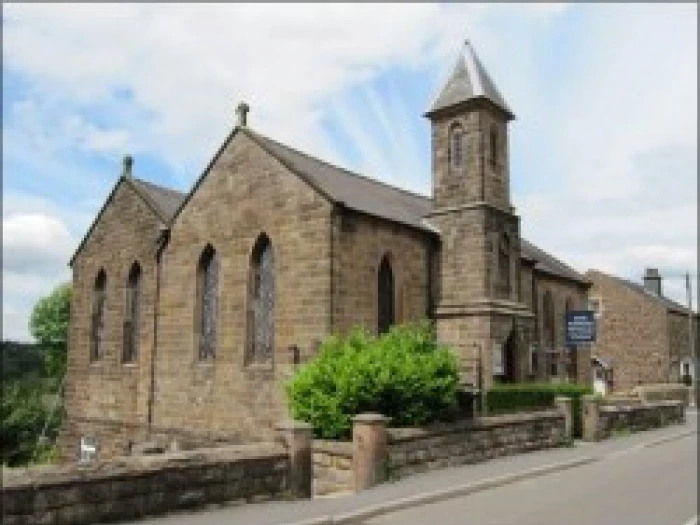 Holloway Methodist Church was built by John Smedley in 1852; he built 6 chapels, and financed others, after a conversion which turned him against the Anglican Church. He had been very ill and after his recovery had found out that some of his Wesleyan employees had been praying for him.
The chapel was extended in 1879 but in 2005 a major programme of work saw a major renovation including the installation of a lift, enlargement of the gallery, a new porch and a more practical staircase. That was when the Friday Soups were established as a means of raising money to pay for the developments. This has become our greatest means of showing hospitality to the village and also raising money to help not only the chapel but also various charities, as on the first Friday of each month an outside charity is the beneficiary. We have raised thousands to help other people by this means.
Whilst we are a small congregation, we continue to worship together with great joy, and twice a month, once in our own building and once at Christ Church, we join with our Anglican friends. Our downstairs room is used by other groups nearly every day of the week (under 'normal' circumstances) and the adjoining 'Peace' garden is a place of rest and refreshment for anyone who wishes to use it. You would be very welcome to come and join us and see for yourselves.
May the Lord bless you and keep you.