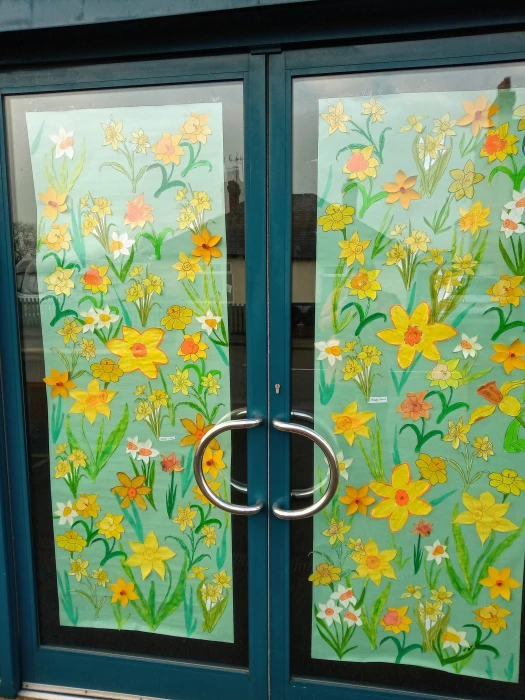 Waingroves Moves Into Spring
We at Waingroves Methodist Church decided on one of our weekly conference calls to bring some colour into the grey days of early February. Members and friends have been busy painting and colouring daffodils to display on the front door of the church.
We hope that you all enjoy this picture as much as those of our community like it.