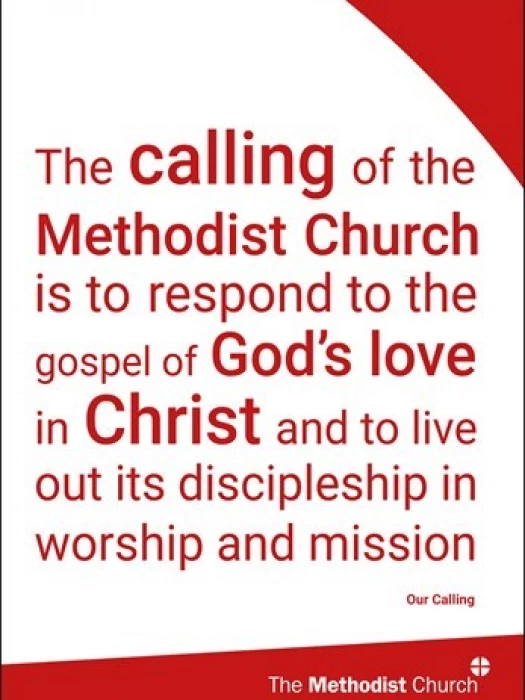 Our Calling – Our Worship
What is worship? Many books have been written about this, so don't expect a simple answer! For many people, worship may involve (or, with Covid-19 restrictions, may have involved) meeting in a church building on a Sunday morning/afternoon/evening. Such times of gathering for worship may include various elements such as music, singing, prayers, Bible readings, sermons, drama, interaction, sharing of sacraments and silence. In particular traditions or places, there may be particular ways of worshipping and particular rhythms which take worshippers through particular festivals and there may also be various technical ways of enhancing worship and making it more
inclusive. Covid-19 has broadened the ways in which many people have worshipped, as people have worshipped without meeting in church buildings, yet Covid-19 has also limited the worshipping opportunities of many people.
Worship isn't just about what we do, though, as it is through our worship that we connect more deeply with God. However they are provided, worship services are there to help us to focus on worshipping God, who is Father, Son and Holy Spirit. The Methodist Church sees our calling as being to respond to the gospel of God's love in Christ and to live out our discipleship in worship and mission through worship, learning & caring, service and evangelism.
In relation to worship, the Methodist Church says that the Church exists to increase awareness of God's presence and to celebrate God's love. But how do we live out our calling day by day? The
resources recently produced called A Methodist Way of Life help us to understand our calling and to shape our Christian living through commitments and questions.
We may think of worship as being the things that we gather together to do in church – if we can – but A Methodist Way of Lifeencourages us, as far as we are able, with God's help, to commit to:
pray daily.
worship with others regularly.
look and listen for God in Scripture, and the world.
With those commitments come some questions:
What is the pattern of your prayer life?
How easy or hard do you find it to pray?
What has spoken to you recently in worship or in the Bible?
When, lately, have you felt close to God or distant from God?
We can ask those questions wherever we may be and however we may worship. It may also help to reflect on them with some trusted companions and to keep on reflecting on them, as well as on the other aspects of our calling, to help us to grow in faith and deepen our spiritual life.
God bless,
Rev. Robert.