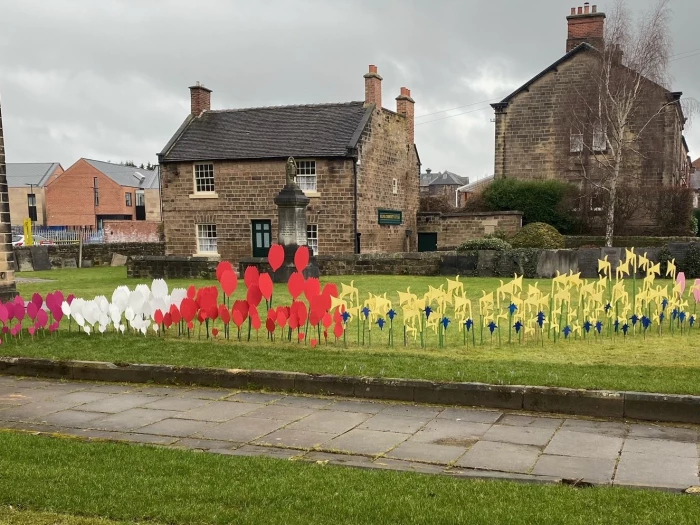 Easter Flowers
Following on from the positive response the Church received from our display of spring flowers, all 500 made from wood, in 2019 we decided to feature them once again this year.

We have combined the display with a planter containing purple crocuses in support of the Rotary Club's "Purple4Polio" initiative and to provide a continuation, approx 75 purple tulips have been planted into the same container to follow on.

We are using the same display to depict our take on the scene of Calvary where the three crosses have been put in place with the middle cross to feature many stems of daffodils being put in place on Easter Sunday.

Gordon Lamb